Unless you've been living under a cave, you are aware that Houston Texan's defensive lineman, J.J. Watt is…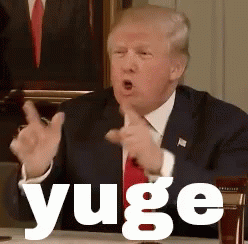 Injuries have relegated the world's most dominant defensive football player to just eight games in two years. Almost seven months after suffering a brutal left tibial plateau fracture, J.J. Watt is on the mend. Watt teased his fans with this image on his Instagram with the caption, "Soon"…
Good lord. The 3 time former Defensive Player of the Year is BACK baby. Eat your heart out, Bruce Banner – the only thing more intimidating than this torso is Miss Death by Snu Snu herself #RIPWatermelon
https://imgur.com/gallery/PkPSTzT
The real question is how does one man become this huge? Most of us would think he is loading up on carbs, salmon, peanut butter, eggs, STEAK, etc.
WRONG. That's what they WANT you to think. They want you to think it takes hours of hard work and dedication to build those booming biceps and tremendous traps. Alliteration aside, I now present to you the real secret to J.J. Watt's success…
Mother Fucking Pizza Lunchables People. I knew it! This whole, corn-fed, Wisconsin-boy, hard-work, no-days-off mumbo jumbo can step aside- the secret has been in our lunch boxes since the 3rd grade. Look at that perfect execution… three pepperoni slices per 'za, perfect sauce distribution, evenly scattered cheese… a real maestro at his craft. Now if you'll excuse me, I've got some pizza lunchables to buy so I can feed my checking account.
Tell your mom you love her,
-ZC